In the past few years, a cover letter has become an indispensable element in employment. Some HRs do not even open the resume of a candidate if he did not write a cover letter. In this regard, employment specialists always advise attaching such a letter, even if this requirement is not spelled out in the vacancy. This is a good way to draw attention to your resume, complement your professional image, and stand out among other candidates. Here will help you cover letter examples.
The size of a cover letter is not significant (usually less than half A4). If you submit your CV through the job portal, as a rule, there is provided a form for writing. If not, you can send it as an attachment. I would suggest you use a cover letter template. In this article, you find ten resume templates with cover letter and business card examples.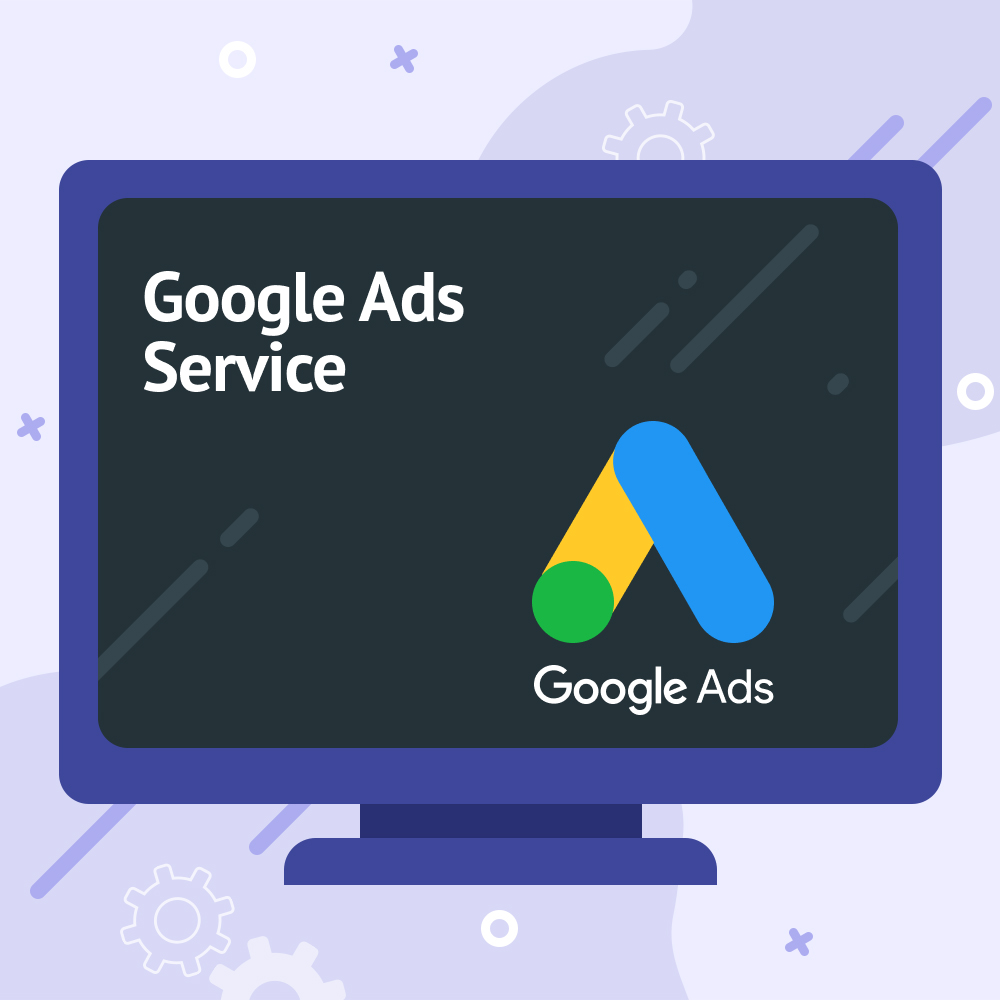 In a cover letter, a candidate should briefly tell about himself, his professional skills and experience, and also explain why he wants to work in the company where he sends the resume.
But its presence is especially vital in three cases, if:
a resume is sent by a student or a recent graduate with no work experience.
the applicant changes the scope of activity and sends a resume to a position for which he does not have enough experience.
a person claims to be a position in a large international company.
In all these cases, a cover letter is an opportunity to show your motivation and desire to work there.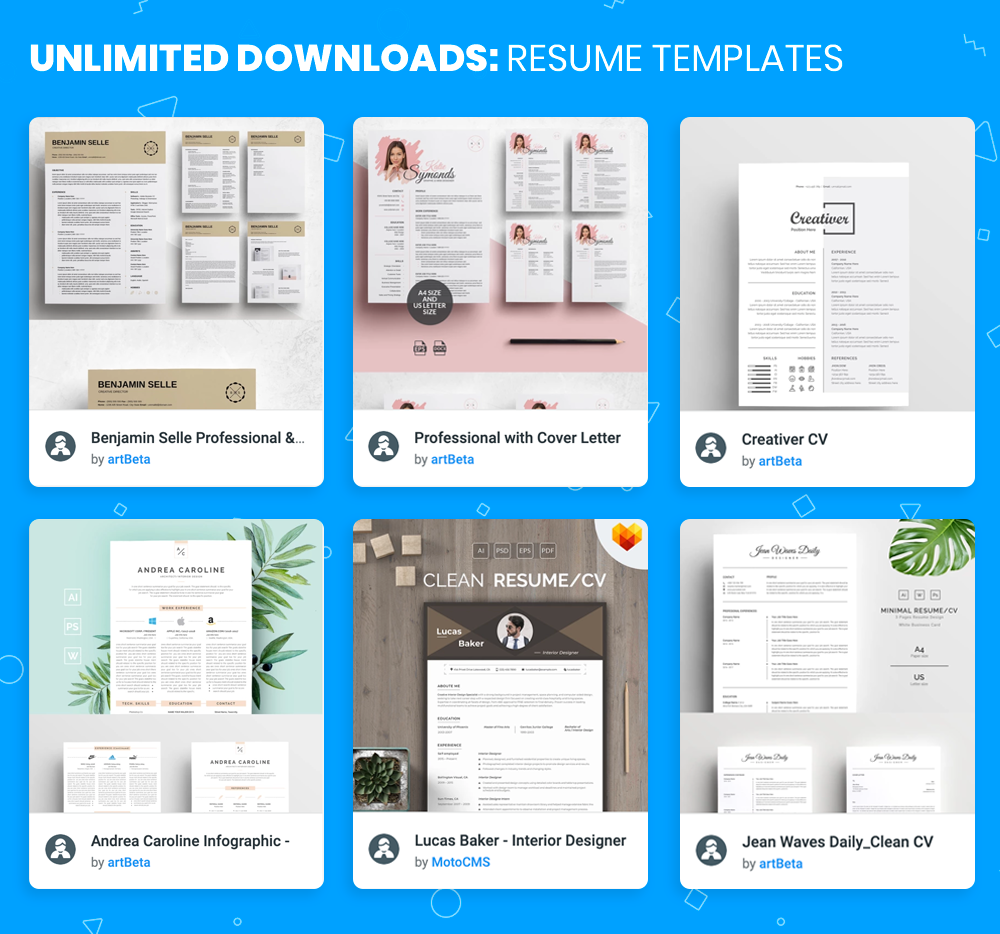 Cover Letter Structure
There is no standard sample cover letter. The main thing is that you answer three main questions in the text.
Who are you?
Why do you need a job at this company?
Why does a company need you?
Keep in mind that a good cover letter is not a simplified copy of a CV. It has a more personal character and allows you to reveal those nuances that you could not show in the resume. With it, you can draw the employer's special attention to your strongest points.
Although the general rules are clear for drafting a document, specific samples are always convenient because they are easy to adapt to you.
Let's have a look at templates with examples of a CV and cover letter:
Gariel Masarena Resume Template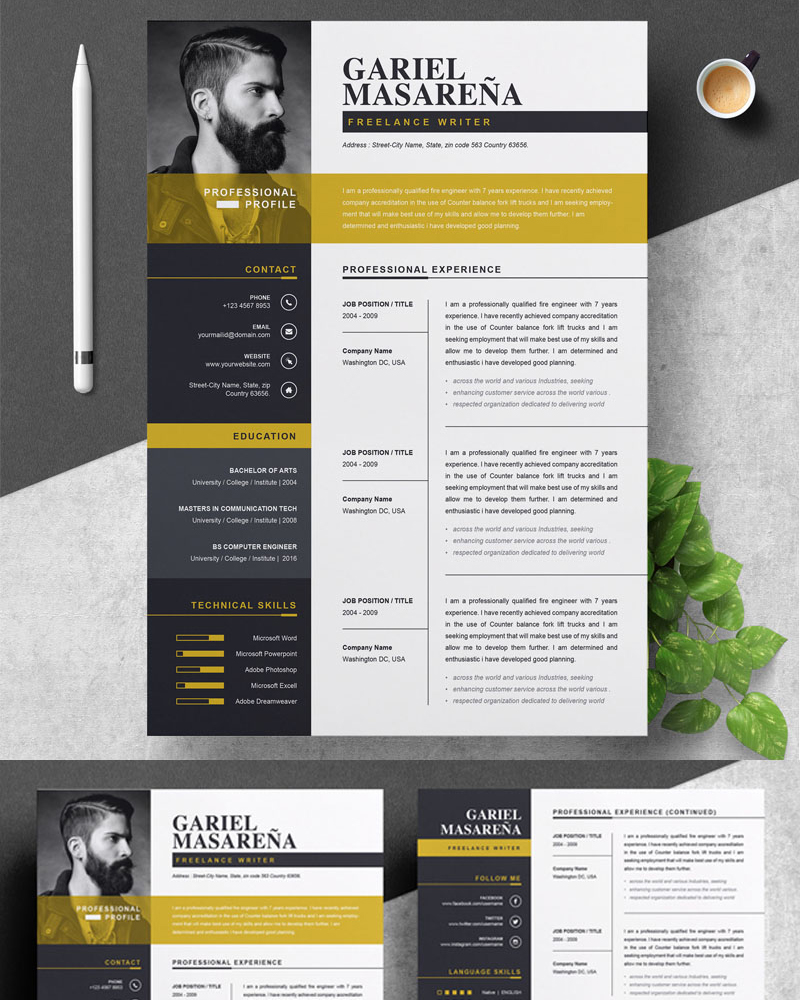 Carmen Resume Template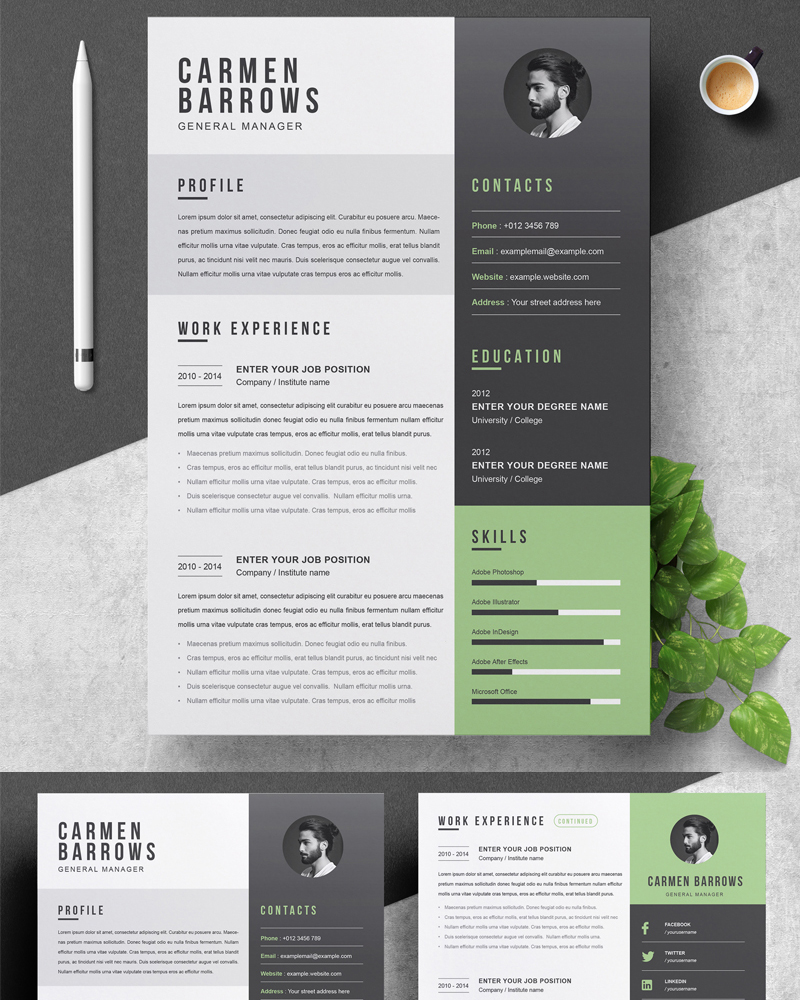 Bundle Resume Template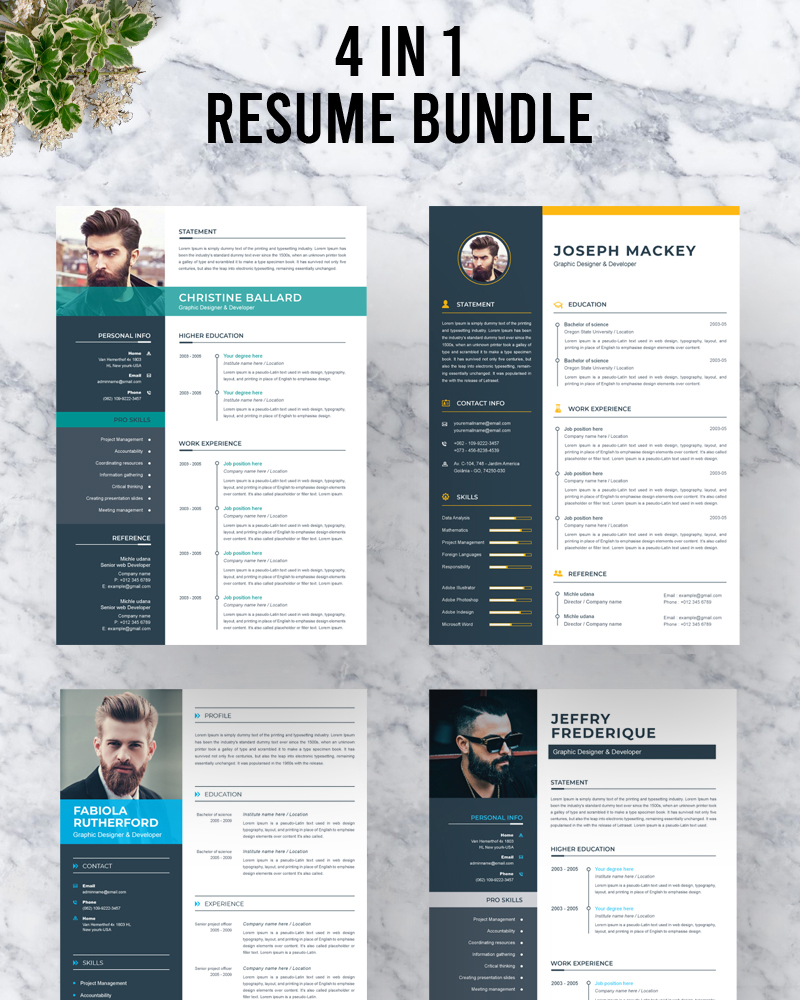 Bundle Resume Template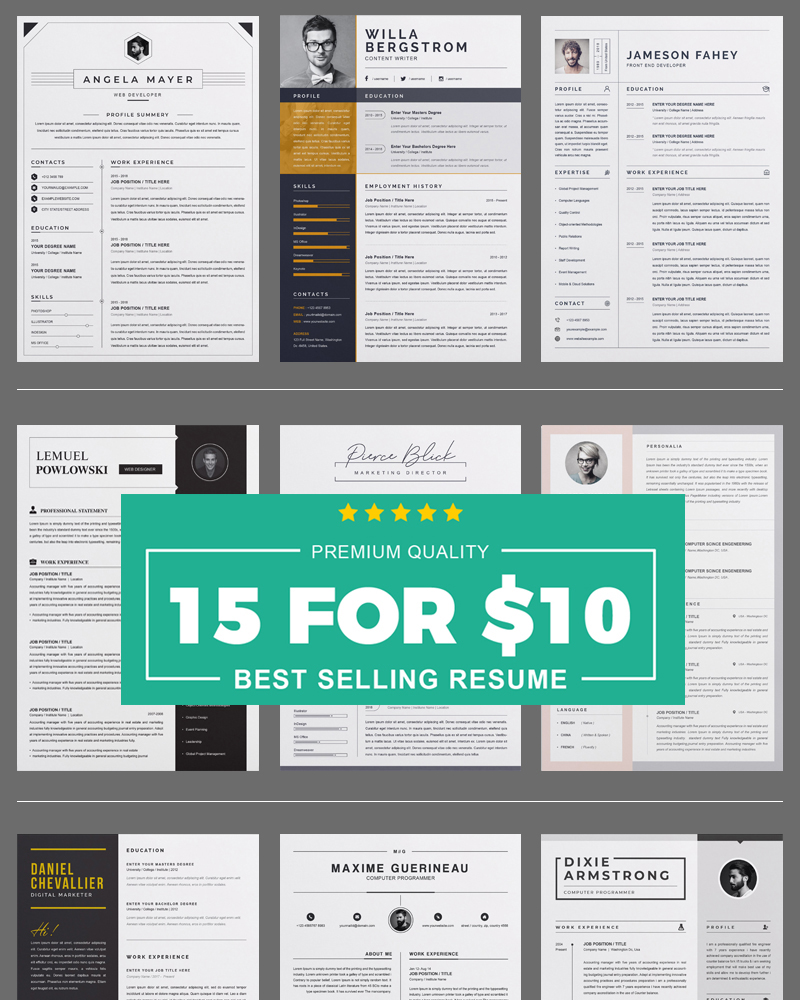 Alexa Resume Template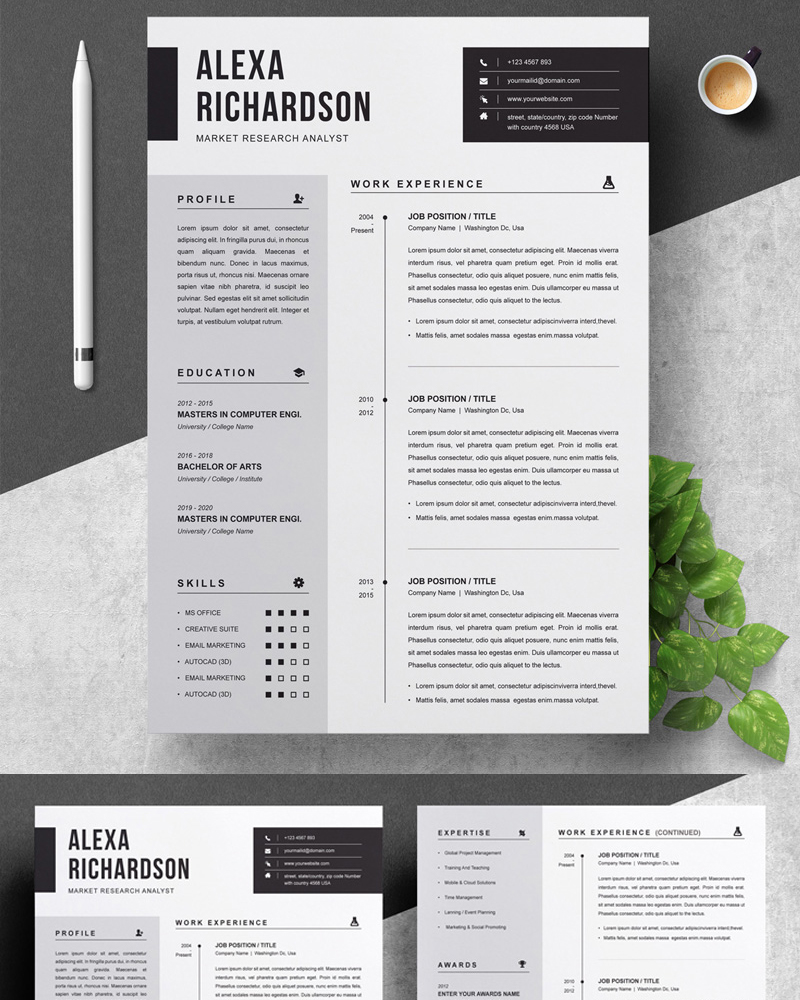 Steven Resume Template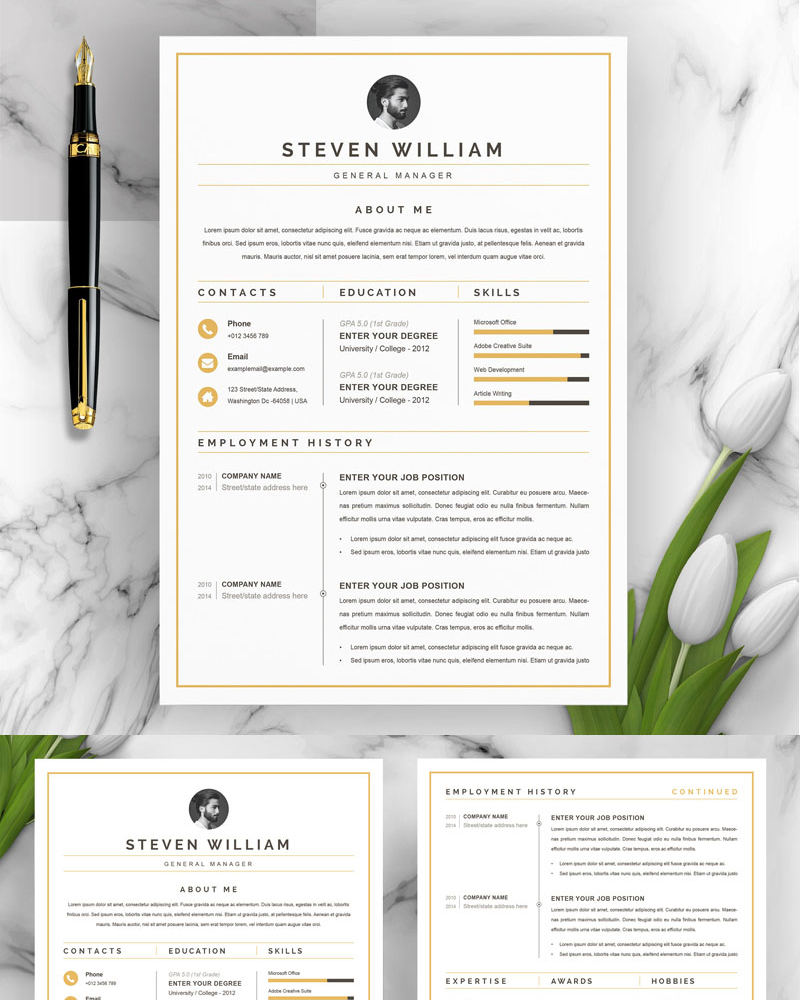 Muriel Williamson Resume Template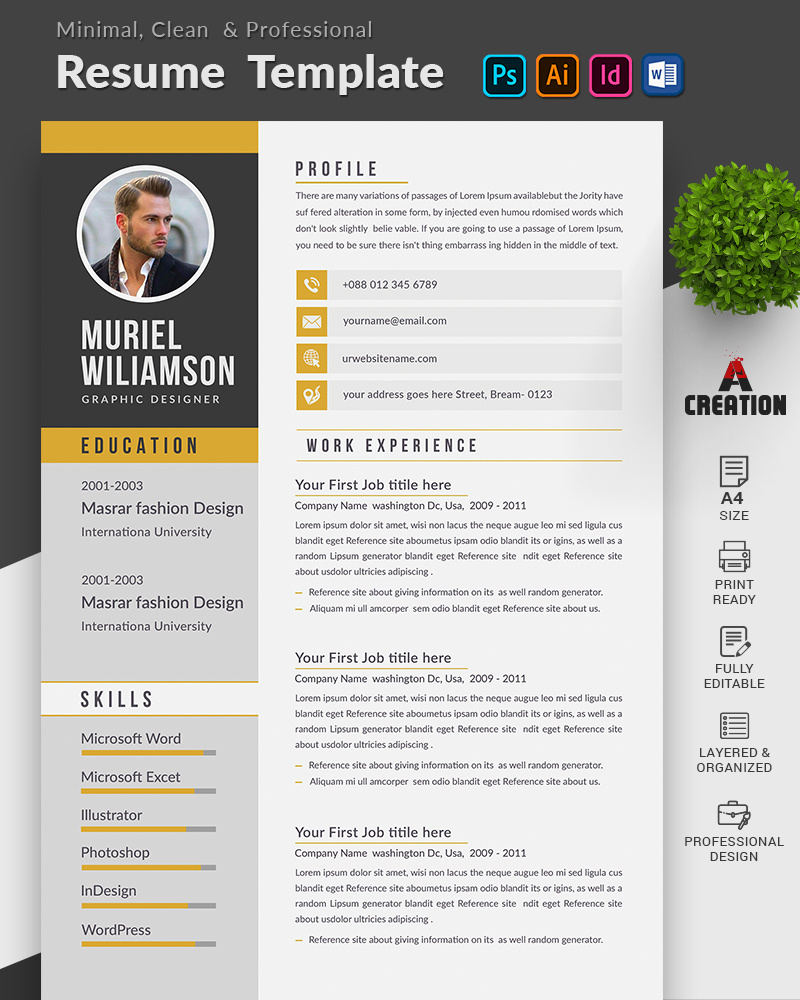 Rosie Resume Template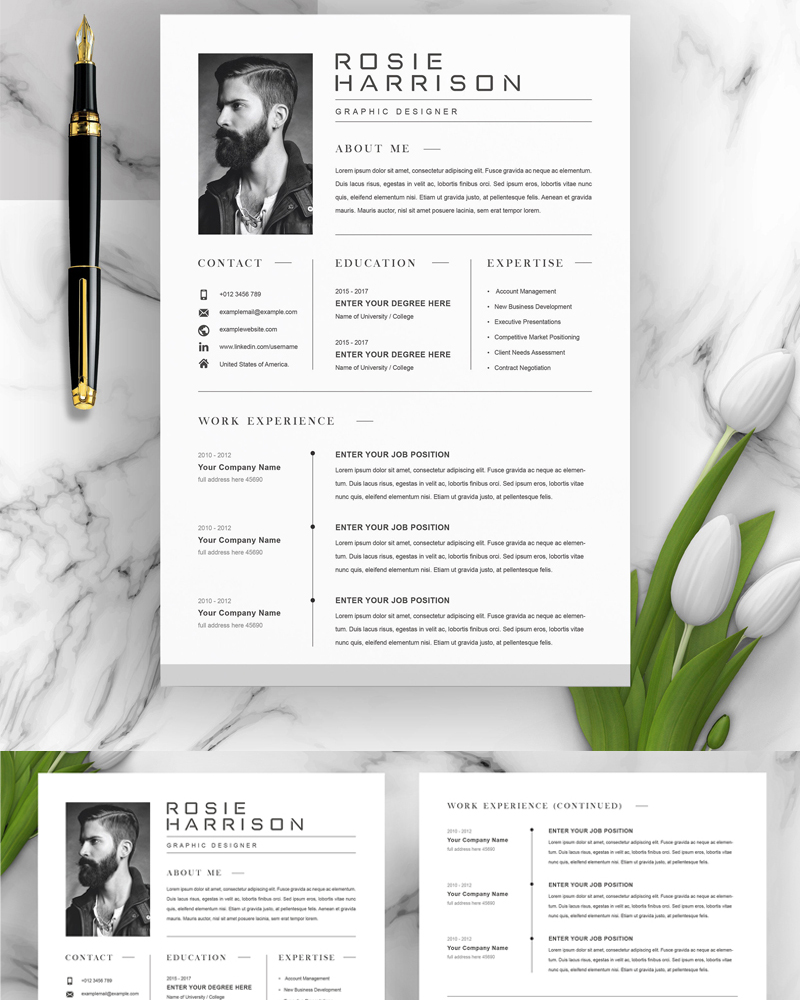 Word Bundle Resume Template