Are you looking for responsive website design examples? In this article, you will find nine templates for different purposes with inspiring demos.
There are options for those who search for creative and outstanding solutions, and those who prefer minimalistic and classy responsive website design. You will find templates for creative agencies, designers, IT-specialists, photographers, online stores, as well as multipurpose solutions.
Still, before checking them out, let's figure out what features a worthy responsive website design template should have.
Responsive Website Designs Examples and Templates: Must-Have Features
When you check out responsive website design examples, you probably, notice that they have a precise structure, some UI elements, high-quality images, several essential pages.
Besides, they have convenient navigation, and all browsers and devices display content correctly.

What features to pay attention to while choosing the template to get the same result?
#1 Responsiveness, Mobile-Friendliness, Cross-Browser Compatibility
When you choose a responsive template, you don't have to worry about how a website looks on different devices. It appears correctly on each of them.
This feature is crucial because:
people visit a website from different devices with different requirements, dimensions, and other peculiarities
people will leave a website that displays content inappropriately or doesn't display some content at all
search engines rank responsive websites higher – better SEO
#2 Optimization toward Search Engines and Speed
Speaking of SEO and speed, a lot depends on the coding. If the code is light and clean, a website has more chances to appear higher in search results. Also, a website will load faster – a better user experience.
#3 Design and UI elements
The wide choice of templates makes it possible to choose the one that will match your brand and highlight its originality.
Thus, check out a responsive template example (demo) to find out if it fits your corporate identity. For instance, a fancy pink template won't meet the style of the online store with fine wine. Also, an elegant, classy template won't comply with the travel agency.
Besides, think about UI elements essential to your store. They contribute to navigation, convenience, UX, website's structure, aesthetics.
So, figure out if you need web forms, product carousels, collection tabs, banners, sliders, footers, etc.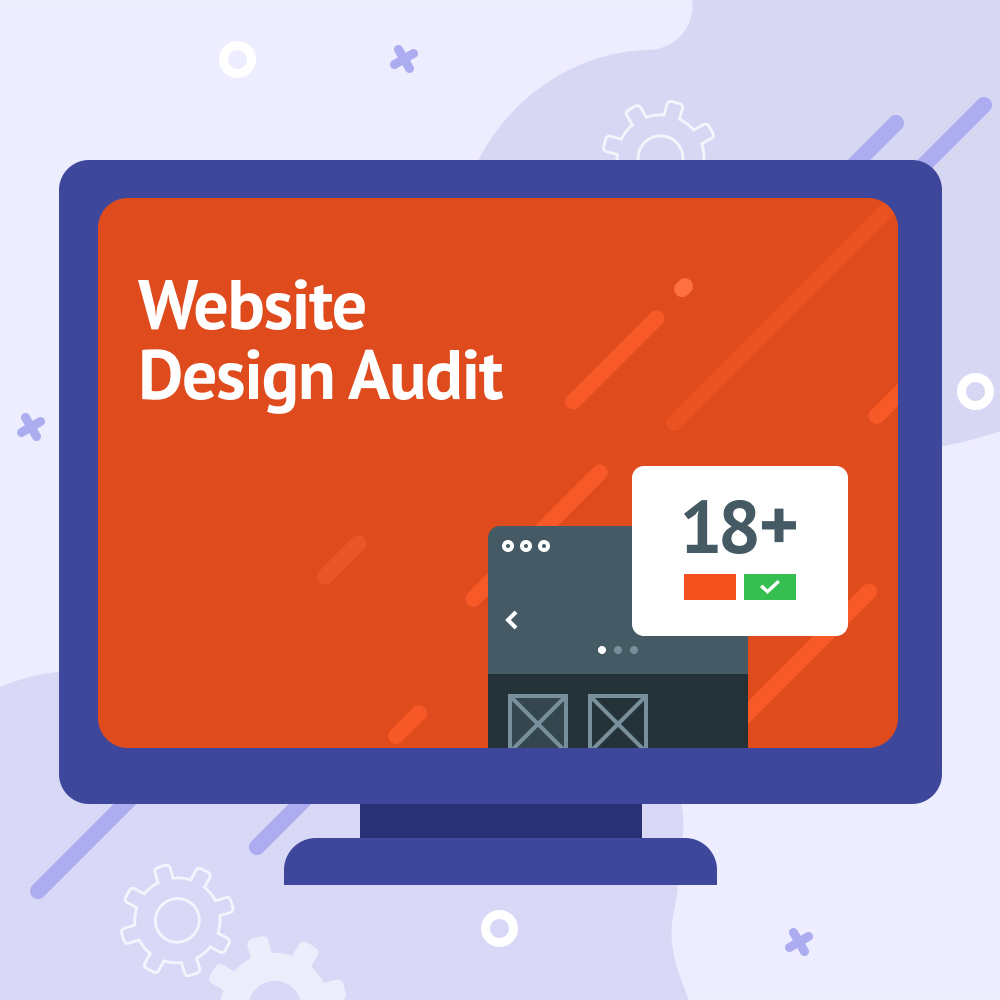 Don't forget about the number of pre-made pages. If you plan to add eCommerce functionality to a website, make sure a template has pre-made pages for listing products and testimonials, for instance. Ensure that a model comes with a must-have number of pre-made pages (homepage, contact, about us, blog).
It will be awesome if a provider is offering 24/7 support (ticket, chat, or phone).
This was a check-list of the must-have features of the responsive template. It's essential to make up yours to facilitate and speed up the process of choosing a perfect one. The choice of the template is indeed a single thing.
Now, you can familiarize yourself with responsive website design examples and, hopefully, choose one.
VES – Portfolio and Agency Bootstrap Website Template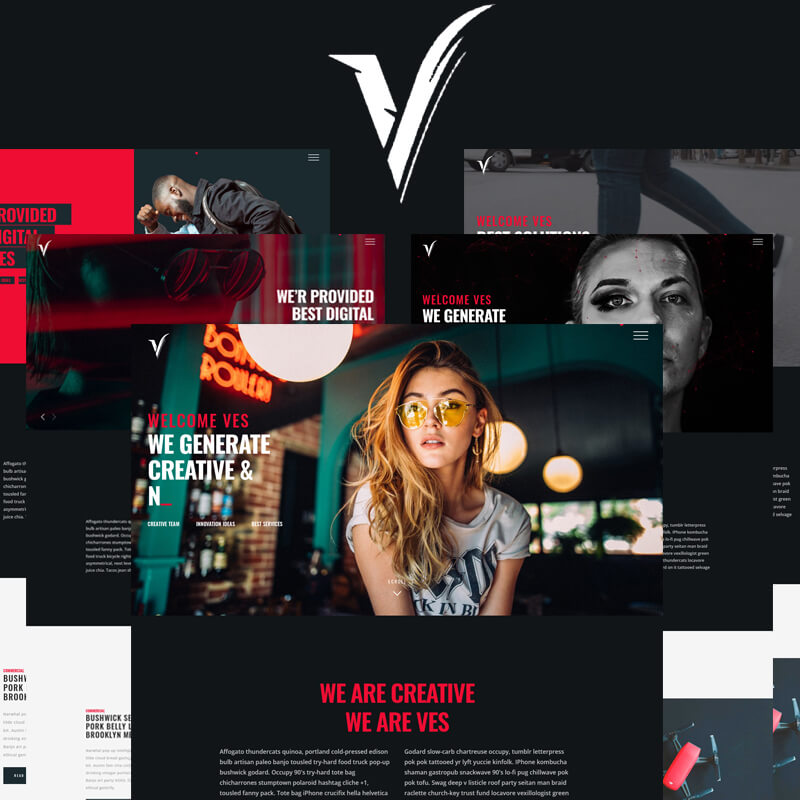 Minimal – Clean & Minimal Portfolio Website Template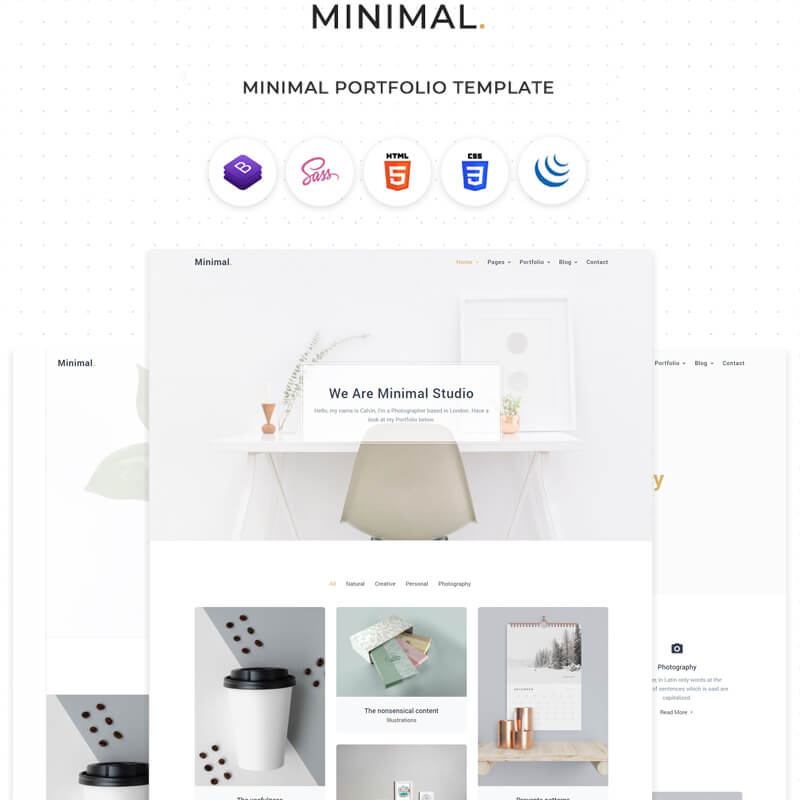 Cute Universal Website Template
Portfolio – Bootstrap Website Template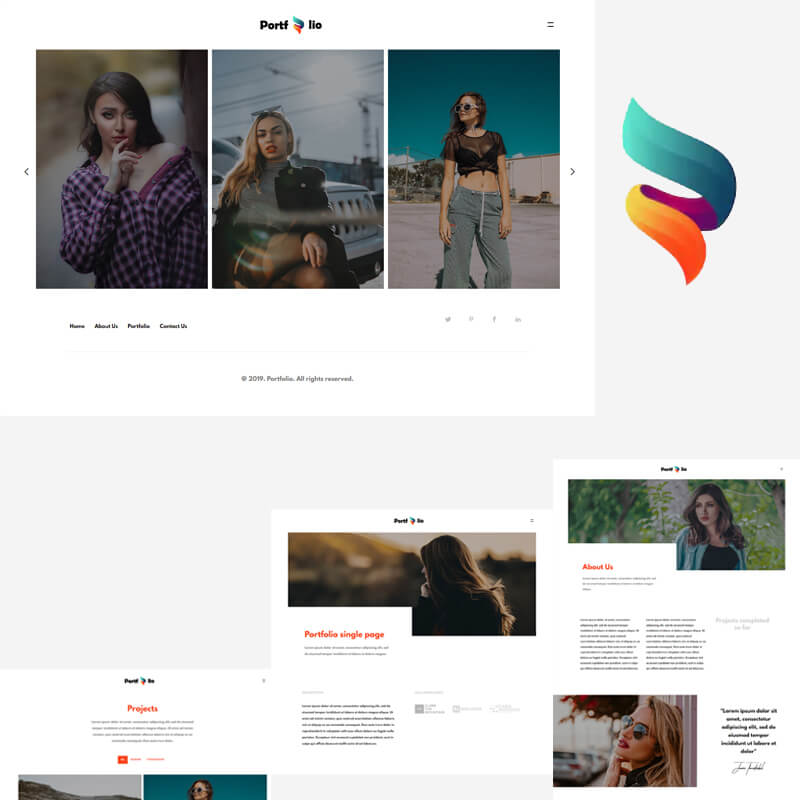 Application Multipurpose HTML5 Template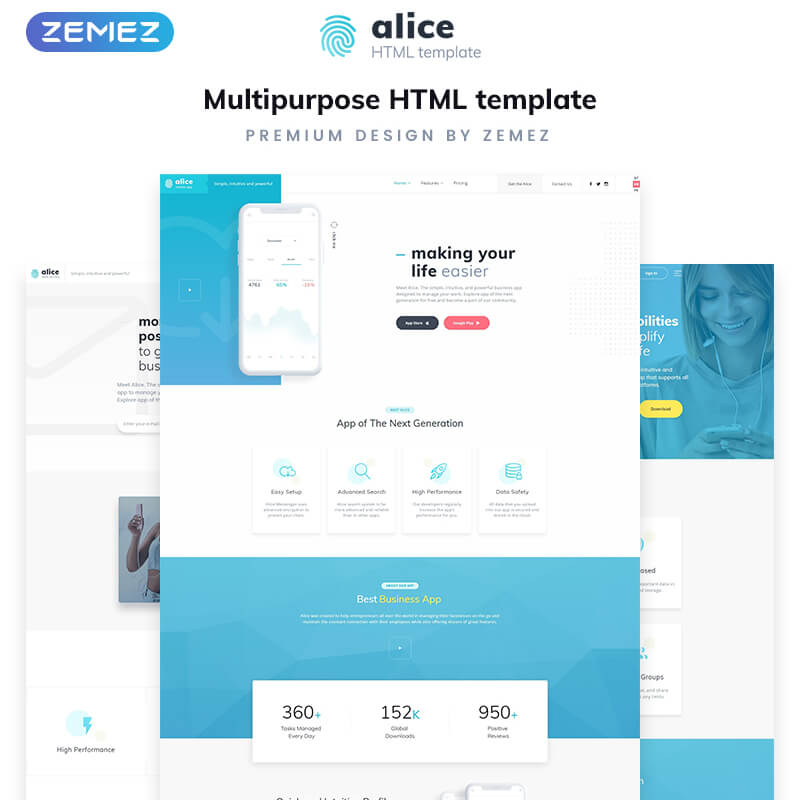 Millennium – Creative Minimalistic HTML5 Website Template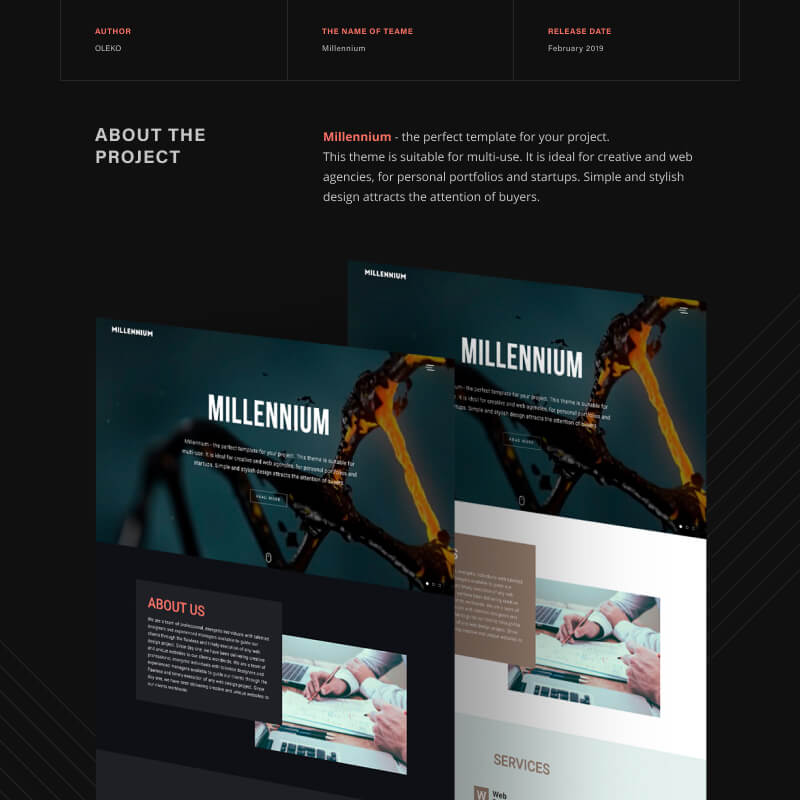 Listright- Directory Listing HTML5 Website Template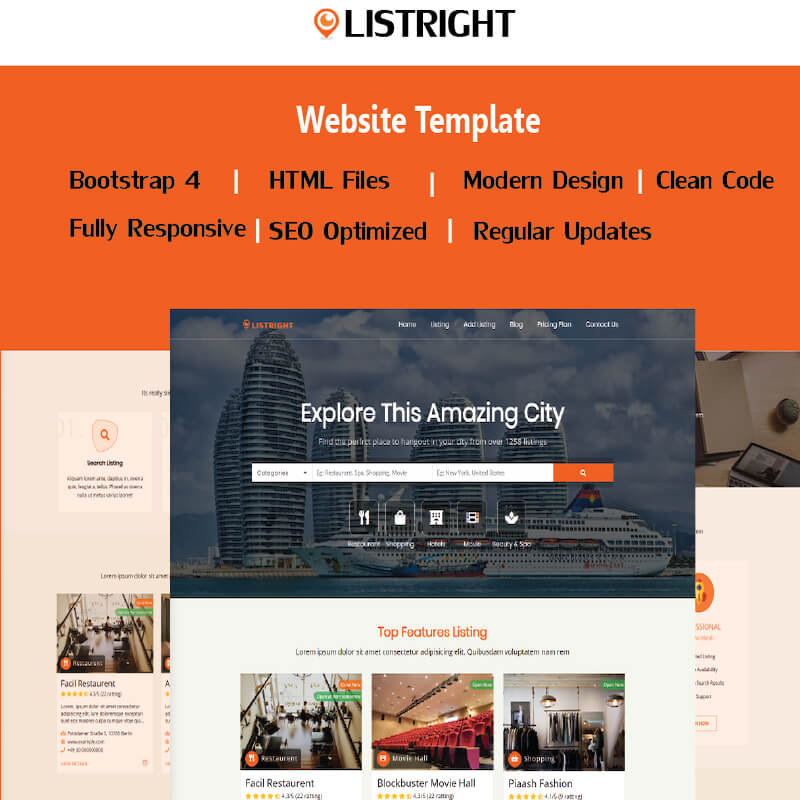 Signify Ecommerce with free Dashboard Website Template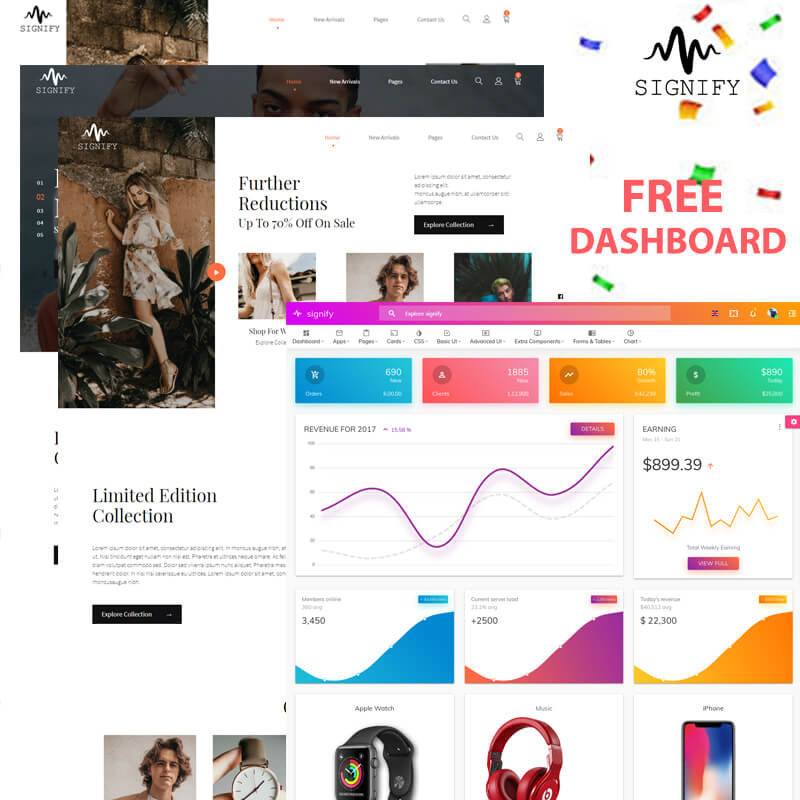 Onova – IT Solutions and Services Company React js Website Template