Looking for a new job brings lots of challenges—presenting the skills you have, finding the right position, preparing for interviews, and more. With all these things, the last thing you want to think about is spending time on writing a CV. Also, we know writing and editing the perfect resume is enough of a challenge. You can choose from hundreds of free and premium creative resume examples you can use, letting you focus your efforts on everything else you need to do.
Why should you have to spend your time and energy, making it look great, too? Especially if you're not a designer, crafting a resume that looks impressive and stands out can be a challenge. 
But having a good-looking resume to apply for the job is just as important as all your other preparations. You can have all the experience and skills in the world, but if your CV doesn't look suitable for the hiring managers or employers, it doesn't even matter.
Creating the right resume
The right resume design speaks to your personality and skills and can propel your application to the top of the list. But choosing a fresh design that also fits your professional identity can be a significant hassle.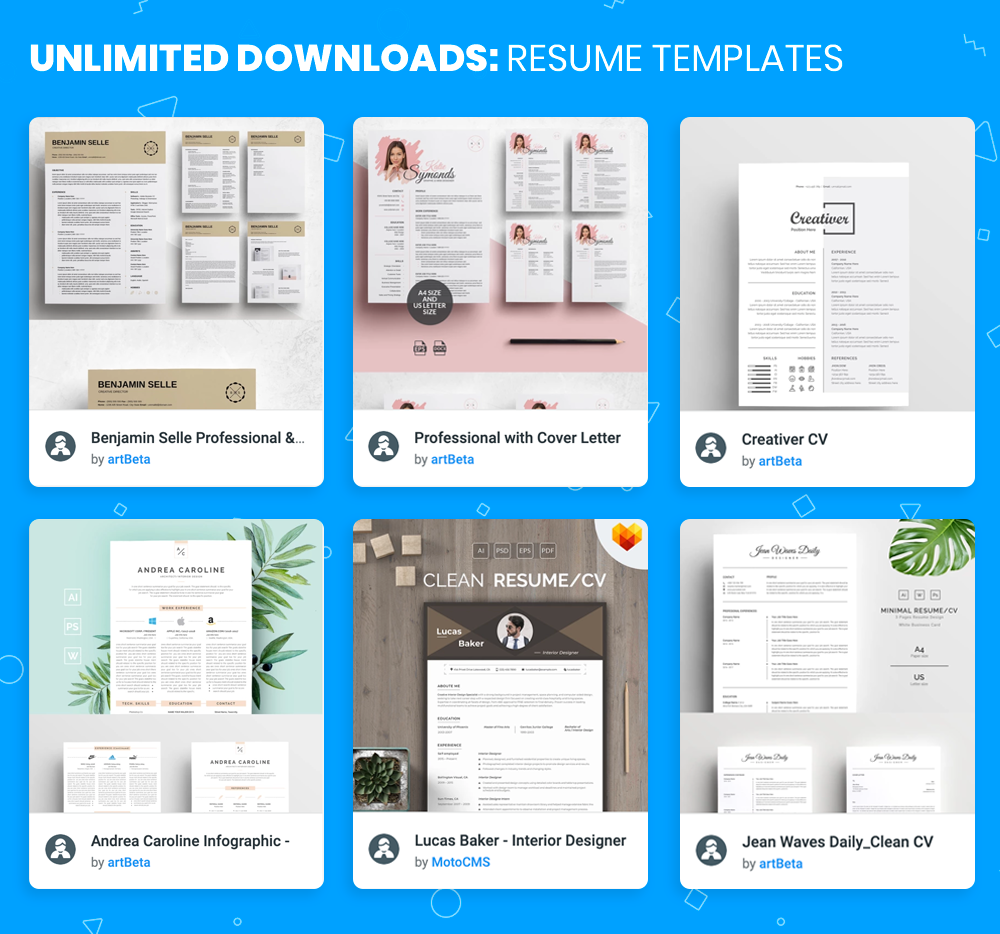 There are so many mixed tips and advice from different experts about resumes. What sections to include/exclude, how long they should be, whether you should include a photo or not, etc.
Wouldn't it be awesome to know solutions to cope with this chaos? To know exactly what the golden standards are for the perfect resume. It'd be even better if you could see some examples of what HR experts in specific fields want to see from job applicants. That would make writing a professional resume much more comfortable.
There is good news; you're in luck. When it comes to creating a good-looking CV, you don't have to go it alone. While some successful resume examples alone probably won't land you your dream gig, it doesn't hurt to put an extra effort into how you present yourself on paper.
Whatever sort of resume template you want—from classic and traditional to modern and design-focused, I've scoured the web for some of the best resume template examples to help you stand out in a sea of Times New Roman and crowded copy.
Also, to encourage and help you, I want to show you a free Social media pack that you could make an excellent post about your job search.
Rosie Resume Template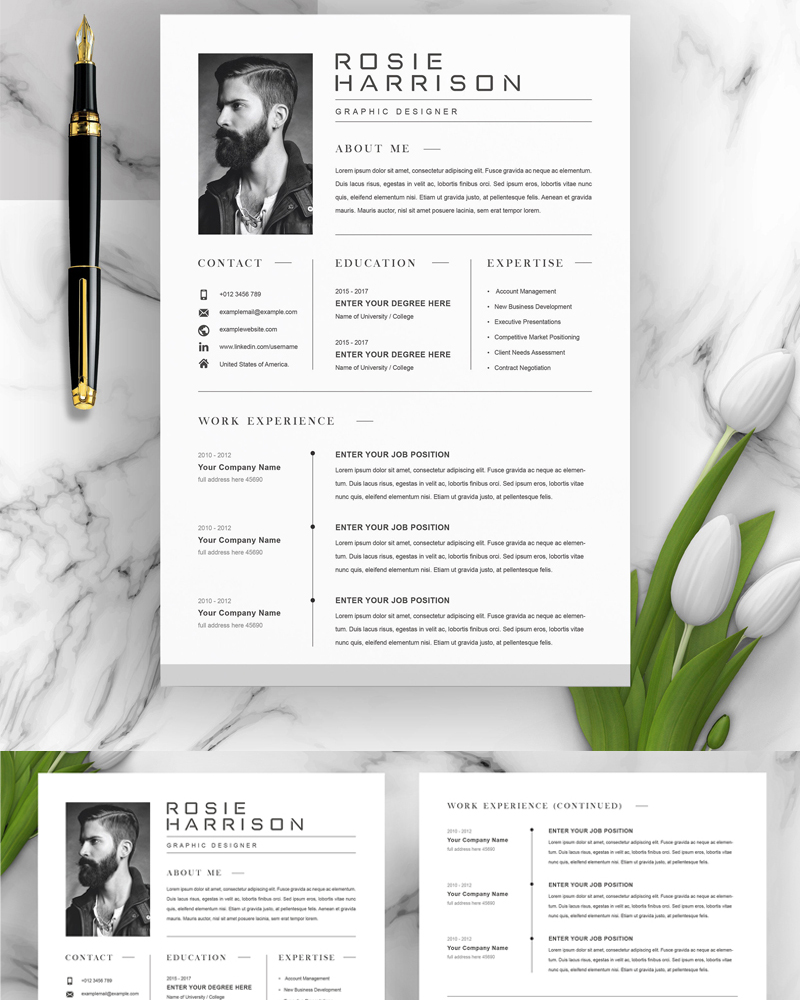 Word Bundle Resume Template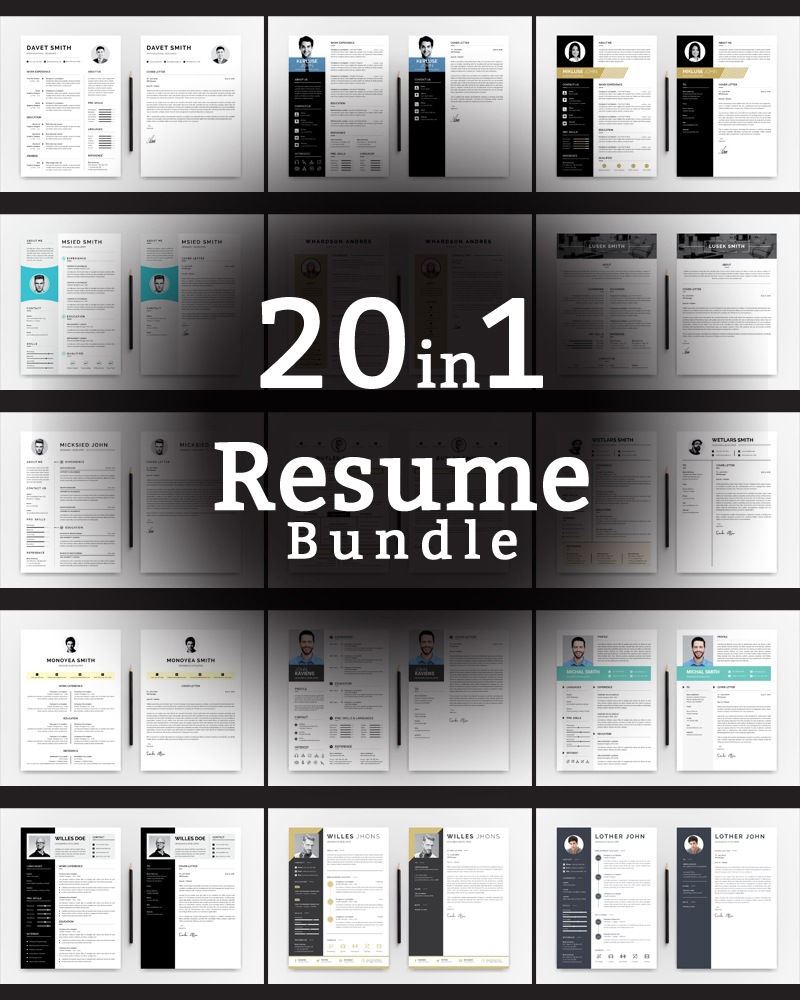 Ben Jonathon Editable Resume Template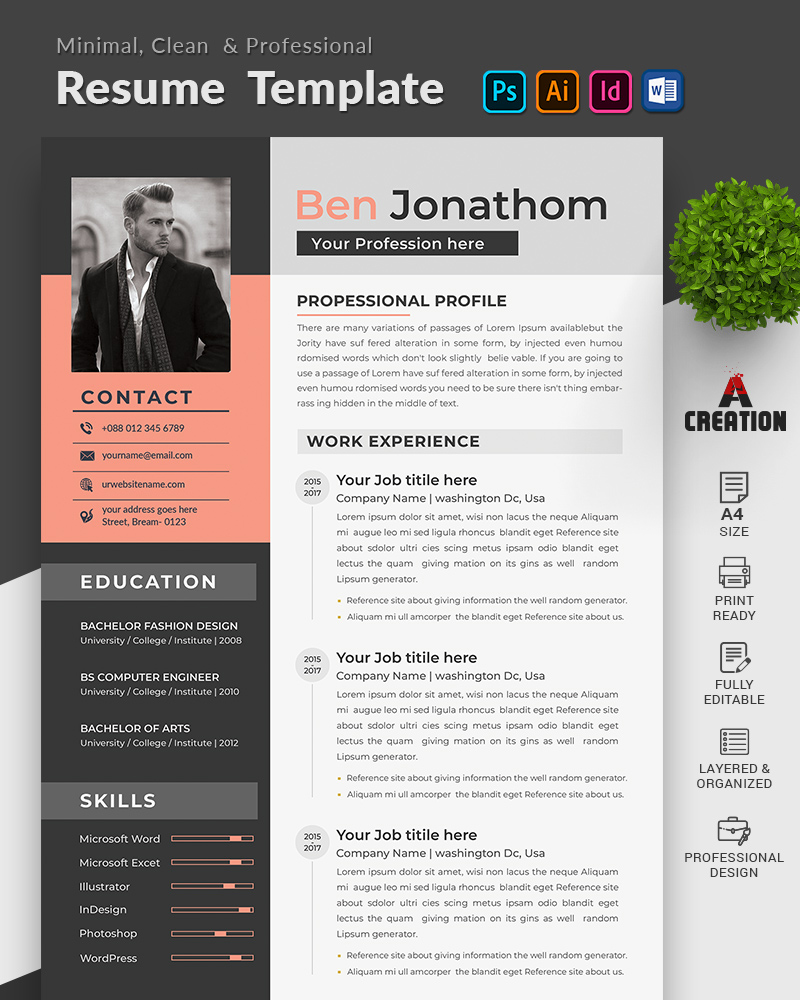 Carmen Resume Template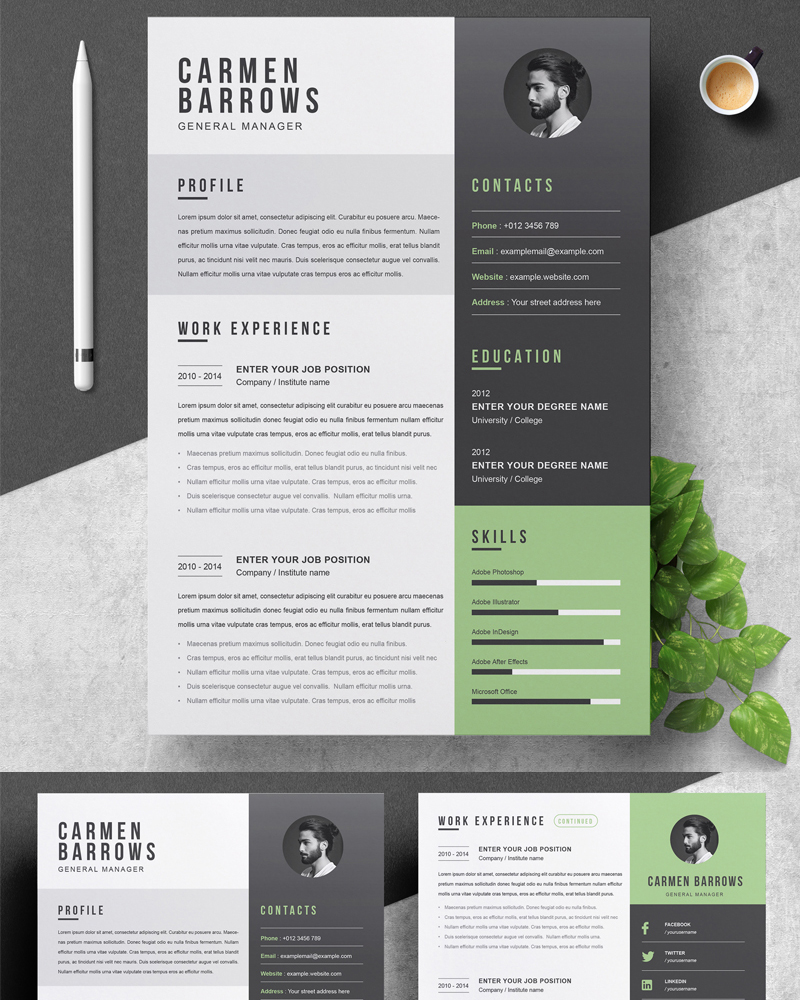 Bundle Resume Template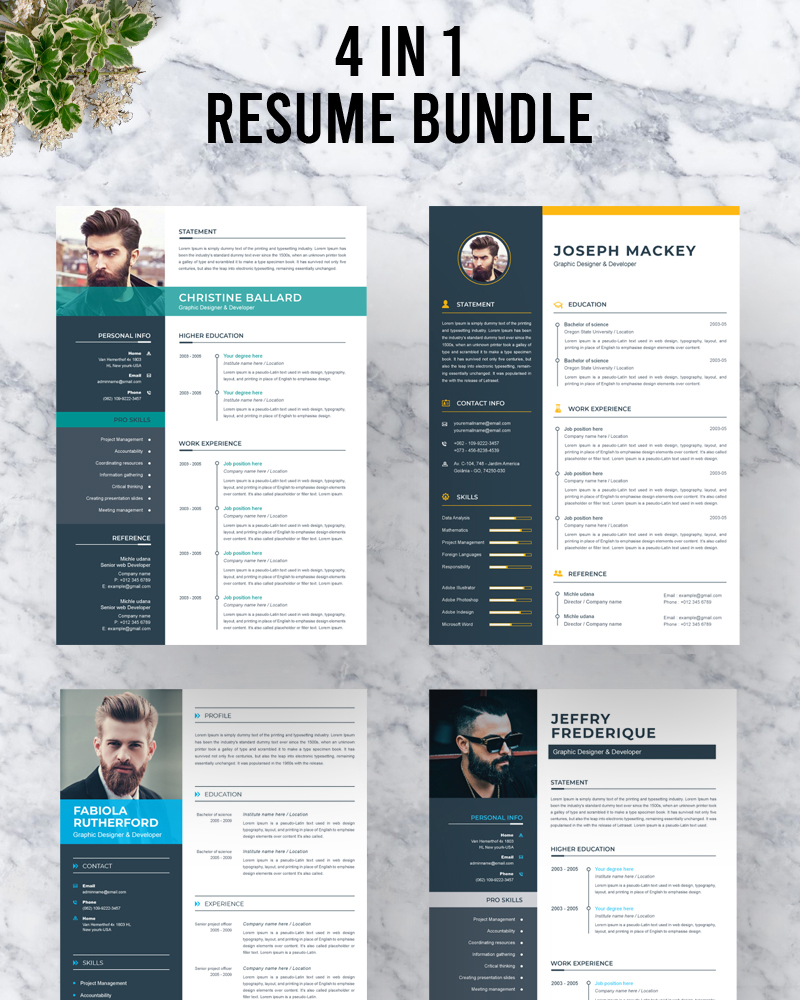 Bundle Resume Template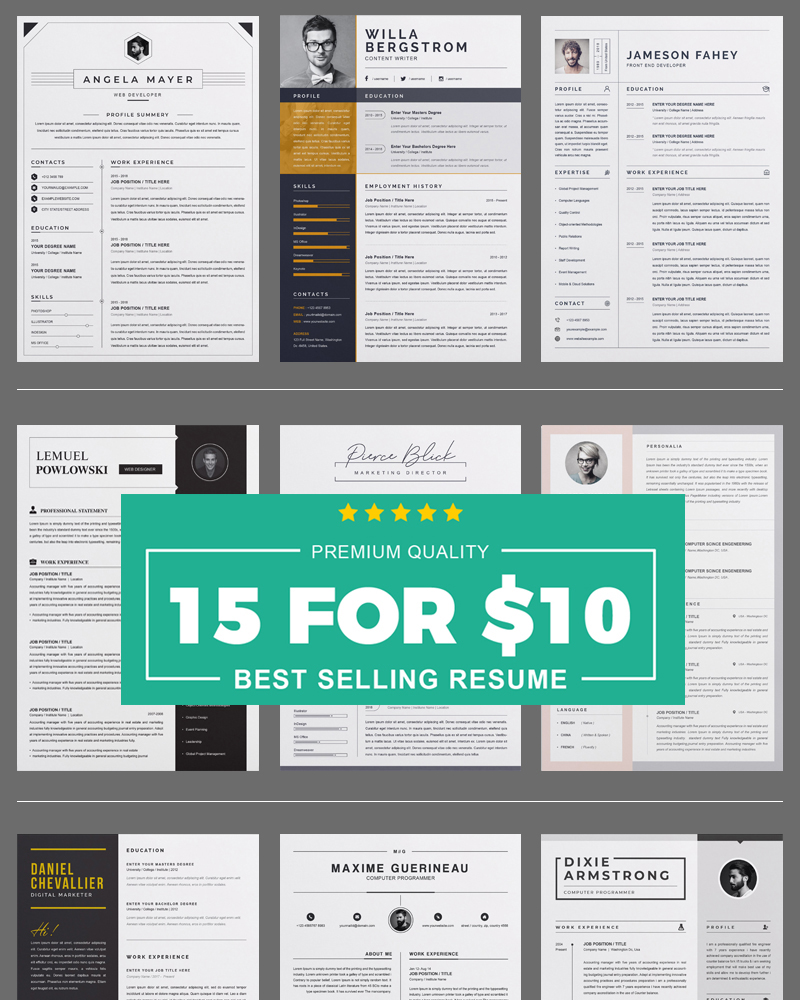 Alexa Resume Template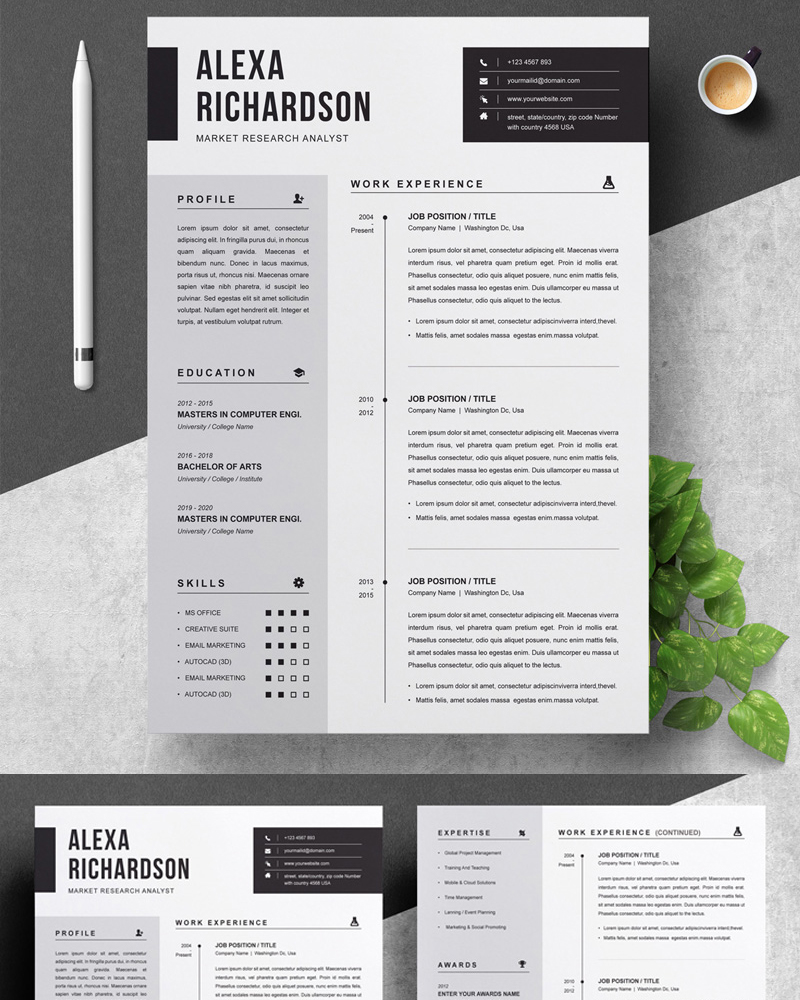 Steven Resume Template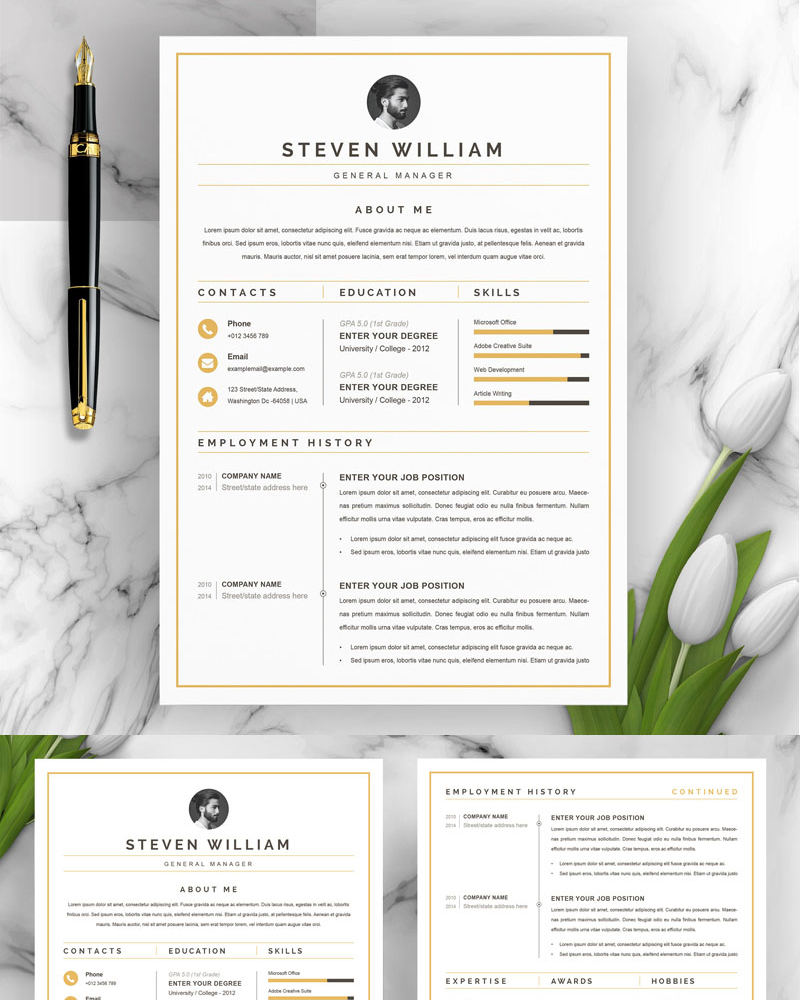 Gariel Masarena Resume Template